Papa's House: All Together Now
Tuesday, January 18, 2005 7:37:09 AM
Three kids at drinking fountain [IMG]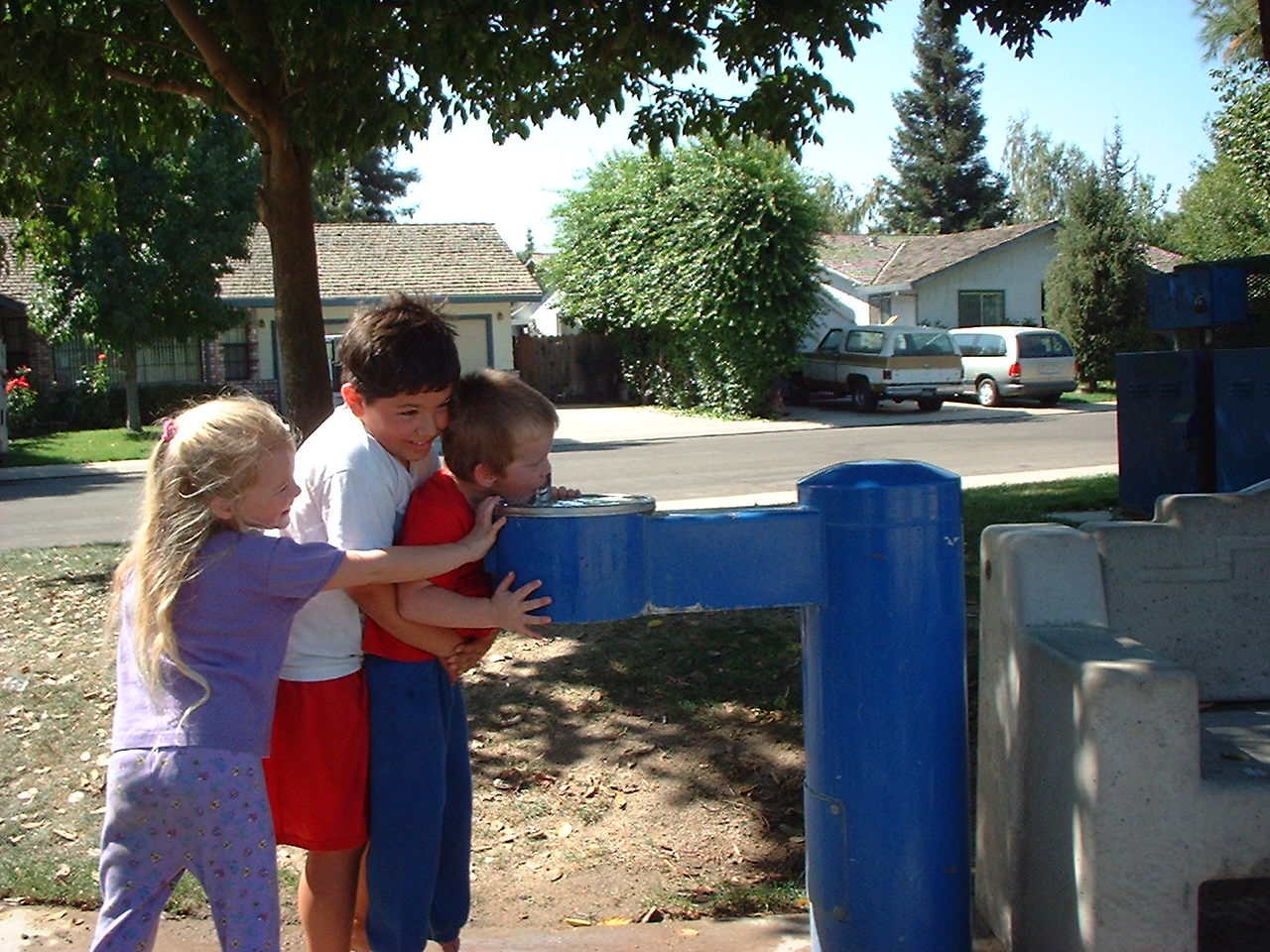 On a Saturday morning in mid-September 2001 we visited Martone Tot Lot in Modesto.
Martone Tot Lot geo:37.65481,-121.04715
It was a good time, especially when Micah got thirsty. Noah lifted him up to reach the drinking fountain, while Kaylee pressed the button to keep the water flowing.
We've seen them argue and complain, but here is proof that it is not always that way.
I still can't remember why I might have been in that neigborhood on a Saturday morning. Oh well, might as well have some fun since we're here anyway.
📧Comment on this post (via e-mail)
📅 c: 2005-01-18 07:37 ✏️ e:
tags: #family #cooperation